Football's greatest and most iconic tattoos
An increasing number of football players have embraced body art over the past years. It is a phenomenon that now dominates legs, arms, and torsos of almost every inch of the modern superstar - apart from Cristiano Ronaldo, who arguably is free from the ink because of his tendency for giving blood on a regular basis. While the five-time Ballon d'Or winner doesn't have one single line in his skin, here are five players and their iconic tattoos...
Daniele de Rossi
The AS Roma legend, now fulfilling his dream at South American giants Boca Juniors, has one of the most acclaimed tattoos of the game. On his calf, it looks like a "Warning: side tackles" sign that couldn't represent better De Rossi's passion for the game - and for a good tackle, obviously. But the tattoo has a bit of extra edge, as the opponent's leg is hacked away. Hopefully the VAR won't check it, Dani.
David Beckham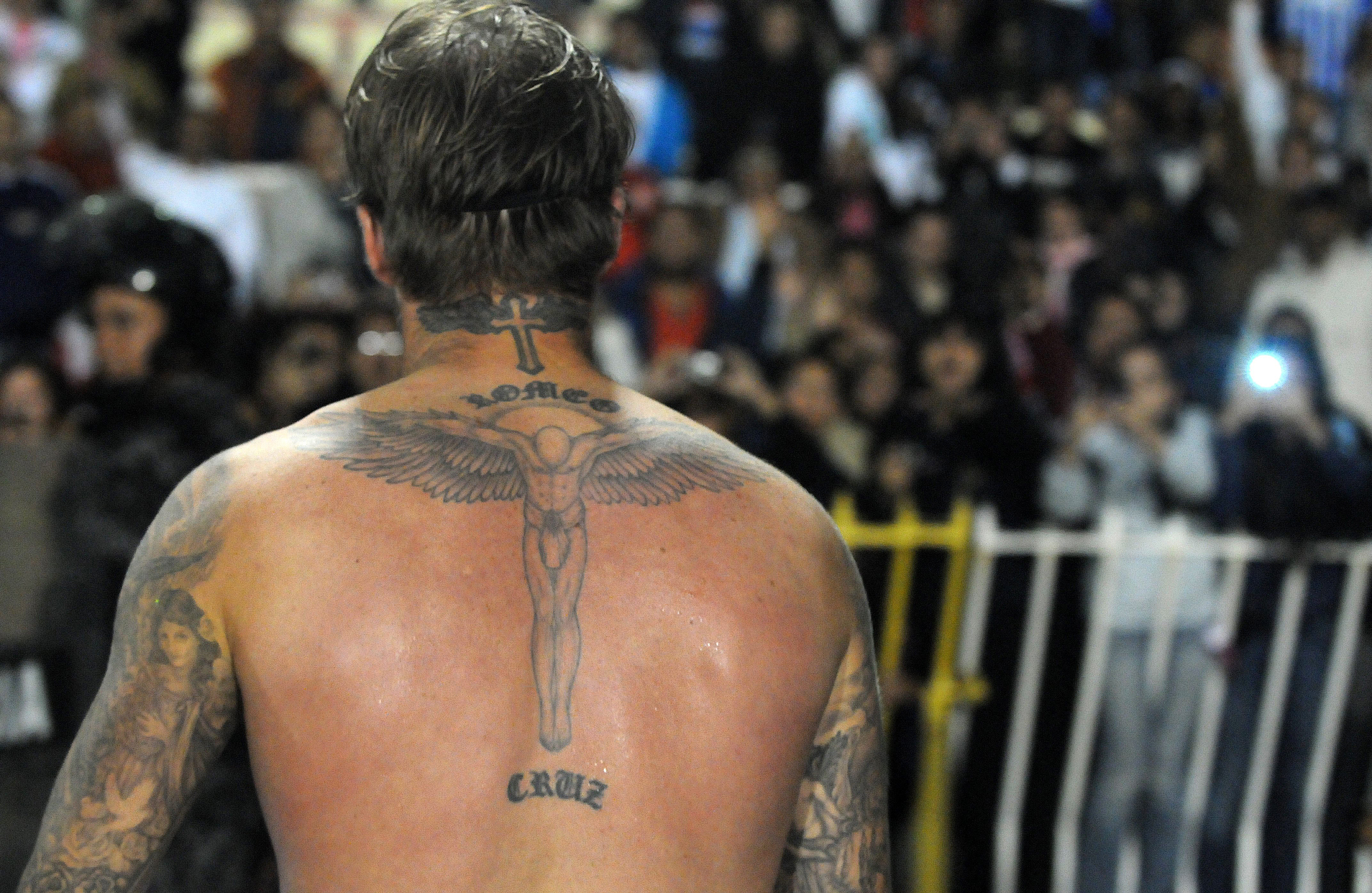 Probably the trend-setter for players getting inked up, Beckham is known for his many hairstyles, but he is just as well known for his many, many tattoos, with more than 50 in total. But one of them are so iconic that it has been replicated and copied by other superstars, like Neymar; which is exactly what happened with Beckham's angelic wings on the back of neck. A religious tattoo, it represents the Englishman's role as the protector of his children.
Neymar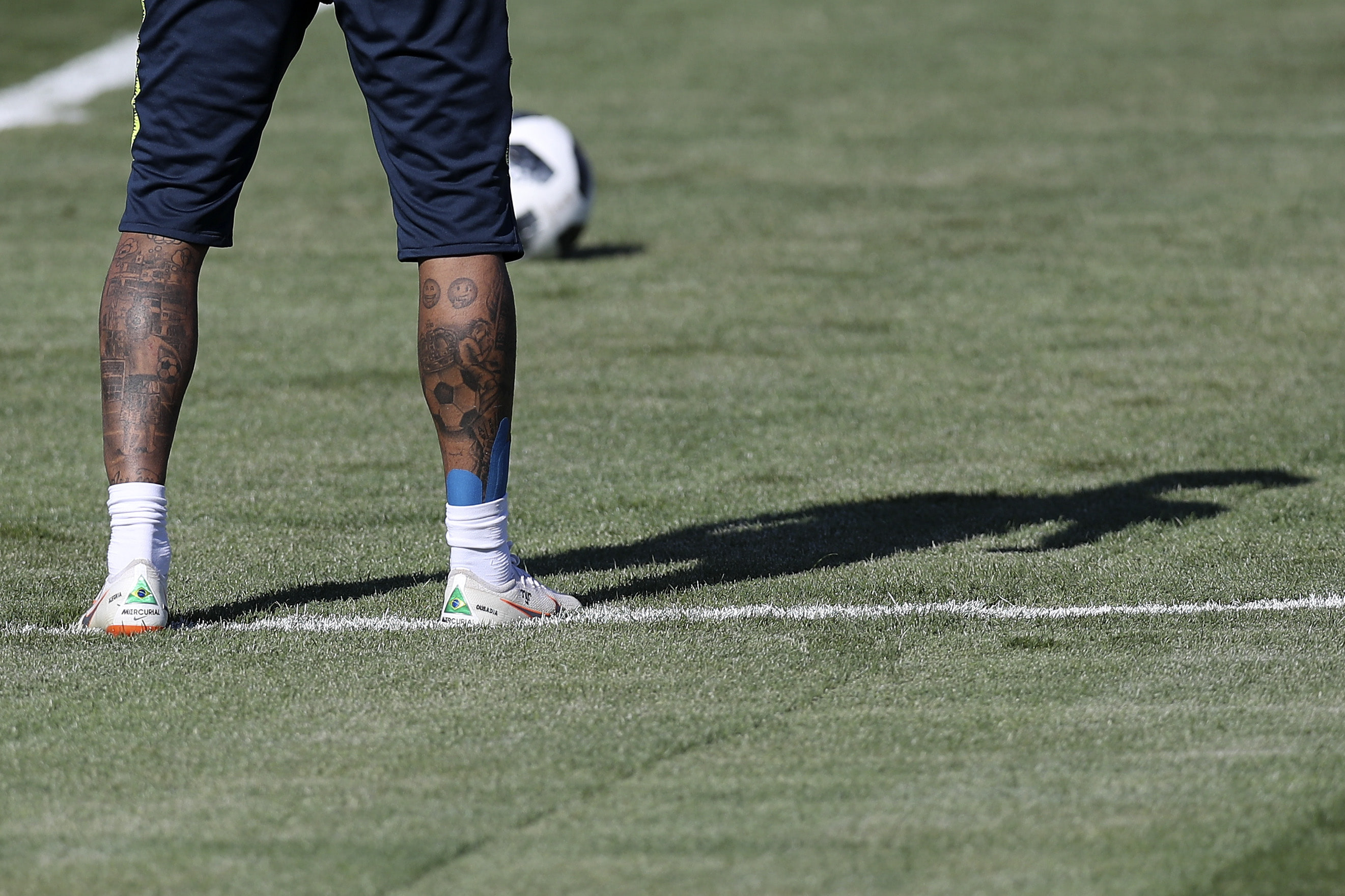 One of the most iconic modern tattooed footballers, the Brazilian is also covered in them. One stands out, however, for its originality that resonates with many of his compatriots. His calf features a young boy with a football under his arm, staring out over a favela and dreaming of future success, which refers to his humble childhood. Manchester City striker Gabriel Jesus' forearm has been decorated with an almost identical design. Nothing is created, everything is copied, they said.
Mauricio Pinilla
Trophies and achievements are commonly inked on the skin of those who enjoy using their bodies as a reminder of the glorious moments from days gone by. The Chilean, however, has done quite the opposite as he has tattooed an occasion that many of us would have tried to forget. In 2014, the striker relived a crucial crossbar miss with a tattoo. He covered part of his back with the image of the shot he drilled off the crossbar in 119th minute of Chile's round of 16 World Cup match against Brazil, a contest Chile ultimately lost in penalties to the host nation. To make things even more self-torturing, the design is captioned with the words "One centimetre from glory".
Memphis Depay
The Dutchman has a lion tattoo that covers a huge amount of surface on his back and lat areas. The meaning behind the huge animal, which took an entire day to complete in Manchester during his spell at United, derives from his rough upbringing, according to him. "I always had a feeling that I have been brought up in the jungle. I was always outside, I have been to rough areas and I have been through rough times. The lion is for me, 'the king of the jungle', and I always stayed on my feet even though it was rough'".