Lilian Thuram – Story of His Life
Even before Lilian Thuram quit professional football in 2009 as a World Cup winner and two-time Serie A champion, he appeared destined for a life in politics. While some players insatiably appear driven to a life in the dugout, the life experience of Thuram, who spent a storied career with Monaco, Parma, Juventus and Barcelona, had pushed him in a different direction. Born in Guadeloupe, an overseas territory of France, his family moved to the mainland, just outside of Paris, in 1981 when he was aged nine. After playing for local side Fontainebleau, he would go on to make his senior debut under Arsene Wenger at Stade Louis II in 1991, beginning a career that would see him firmly established as one of the greatest defenders of his generation. It was with the France national side, though, that he truly excelled, turning out a record 142 times for Les Bleus, scoring the goals that would carry them to the 1998 World Cup final against the odds, and representing his county with dignity and pride at all times.
His career was, however, marked by incidents of racism, which have subsequently driven him to make a stand against the issue in his life after football.
"When I was playing in Italy, a coach came to me and said: 'It's funny, you blacks, you're always together'," Thuram recalled in an interview with L'Equipe to celebrate the 20th anniversary of France's 1998 triumph. "I looked at him and I told him: 'It's strange that some blacks sit together and speak, and look at that, the whites are doing the same thing but it's us you come to and say that'."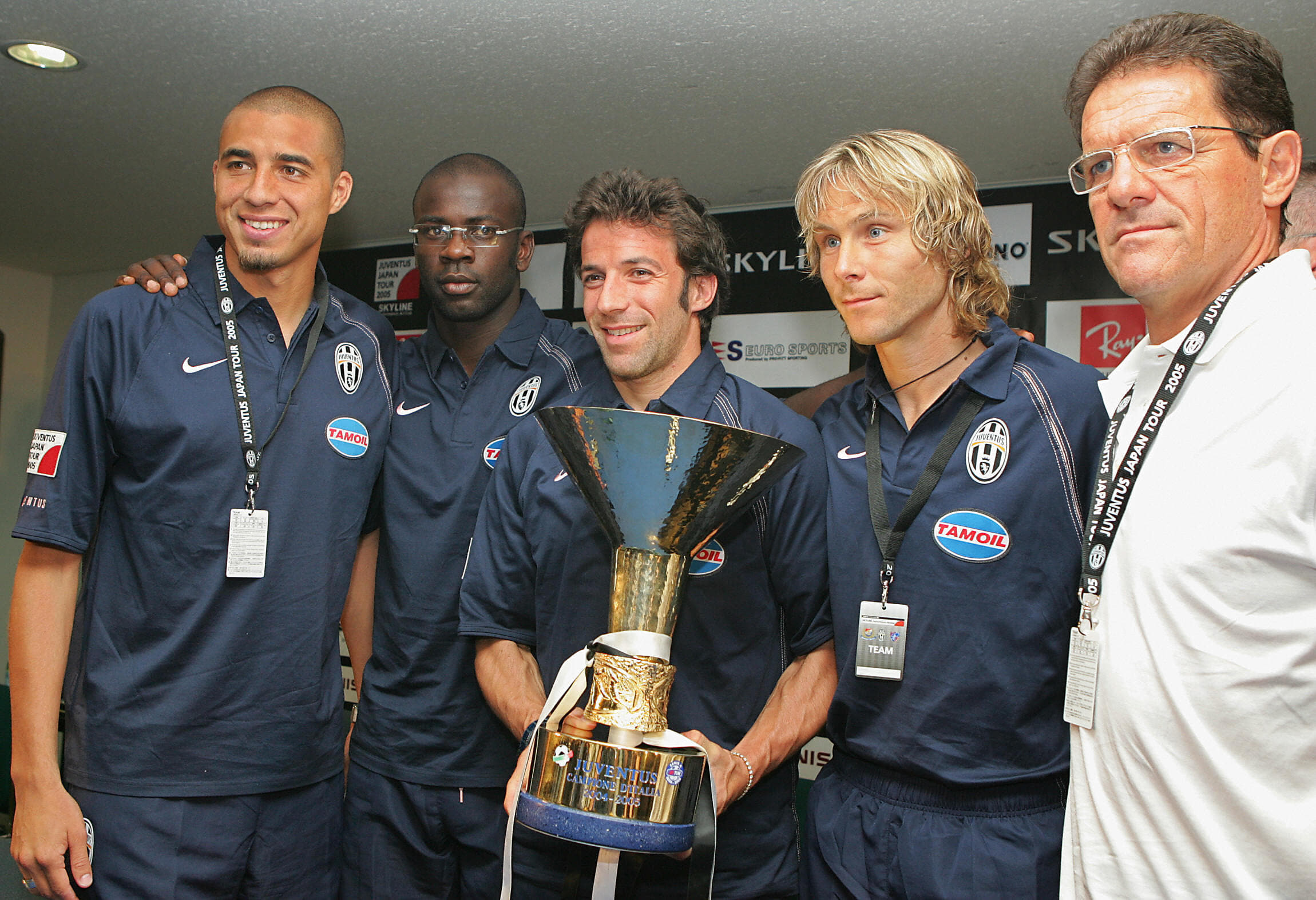 Such incidents fuelled Thuram's sense of injustice such that when his first son was born in 1998, he named him after Marcus Garvery, a prominent African-American civil rights campaigner. And yet in 1998 things were meant to be so different as he played a critical role in the 'back-blanc-beur' France team's World Cup success on home soil. He only ever scored two goals for his country but saved both for the most critical moment. Les Bleus trailed 1-0 to Croatia in the semi-final and were reduced to 10 men following Laurent Blanc's unjust dismissal. It was the stage the country's unlikeliest hero required. Two minutes into the second half, he robbed a defender on the edge of the box before exchanging passes with Zinedine Zidane and converting in the manner any centre forward might have been proud. Midway through the period, he again won possession high up the field before sweeping a left-footed shot into the corner of the goal.
Prone as fired home what proved the winning goal, he got to his knees and posed as if deep in thought before his team-mates rushed to celebrate. "It didn't mean anything," he admitted when asked if it was a pose reminiscent of American athletes Tommie Smith and John Carlos, who popularised the black power salute when celebrating medals in the 200 metres at the 1968 Olympic Games in Mexico City.
But if Thuram's celebration was ultimately hollow, he did not see France's victory in the same manner. "At first, I wasn't sure that it would prove to be a form of political recuperation," he admitted. "But I told myself, at the same time, that it would be a positive thing. "It would remind people that France is multicultural, its population diverse and that its national football team perfectly represented this melange perfectly – or almost perfectly as there was no player of Fremch-Asian origin, a group often forgotten.
"In any case, it was an important moment at a time when we needed a strong symbol." If France's success in 1998 was a tonic for racism in the country, it certainly wasn't a cure, as Thuram's ongoing engagement with the issue proves. Indeed, even before his international career was out, he had to face right-wing politicians seeking to profit when it seemed the team might stumble.
"This united feeling faded too quickly," admitted Thierry Henry, the country's record goal scorer and another Guadeloupe native, told L'Equipe shortly before the 2018 competition. "It's a shame because then, for a little while, we were all French, whatever our skin colour. And that's priceless." Eight years later, with Thuram still in the squad for the 2006 World Cup in Germany, an apparently ailing team was targeted by National Front leader Jean-Marie Le Pen, who insisted that France "cannot recognise itself in the national side" and that "maybe the coach exaggerated the proportion of players of colour and should have been a bit more careful".
Thuram hit out in response: "Clearly, he is unaware that there are Frenchmen who are black, Frenchmen who are white, Frenchmen who are brown. I think that reflects particularly badly on a man who has aspirations to be president of France but yet clearly doesn't know anything about French history or society. "When we take to the field, we do so as Frenchmen. All of us. When people were celebrating our win, they were celebrating us as Frenchmen, not black men or white men. It doesn't matter if we're black or not, because we're French.
"I've just got one thing to say to Jean Marie Le Pen. The French team are all very, very proud to be French. If he's got a problem with us, that's down to him but we are proud to represent this country. So Vive la France, but the true France - not the France that he wants." Les Bleus would go on to reach the World Cup final, losing to Italy only on penalties, and Thuram would continue to turn out for his country for another two years.
Since leaving the game, his political engagement has only increased, speaking out on issues such as inequality and LGBT rights. It is, however, racism in which his voice resonates most clearly. In 2010, he set up the Foundation Lilian Thuram, the goal of which is to educate people to change racist attitudes. "I was playing football with Barcelona and at a dinner at the French Consulate a gentleman of a certain age asked me: 'What will you do when you're older?'" Thuram said, remembering why he set the organisation up.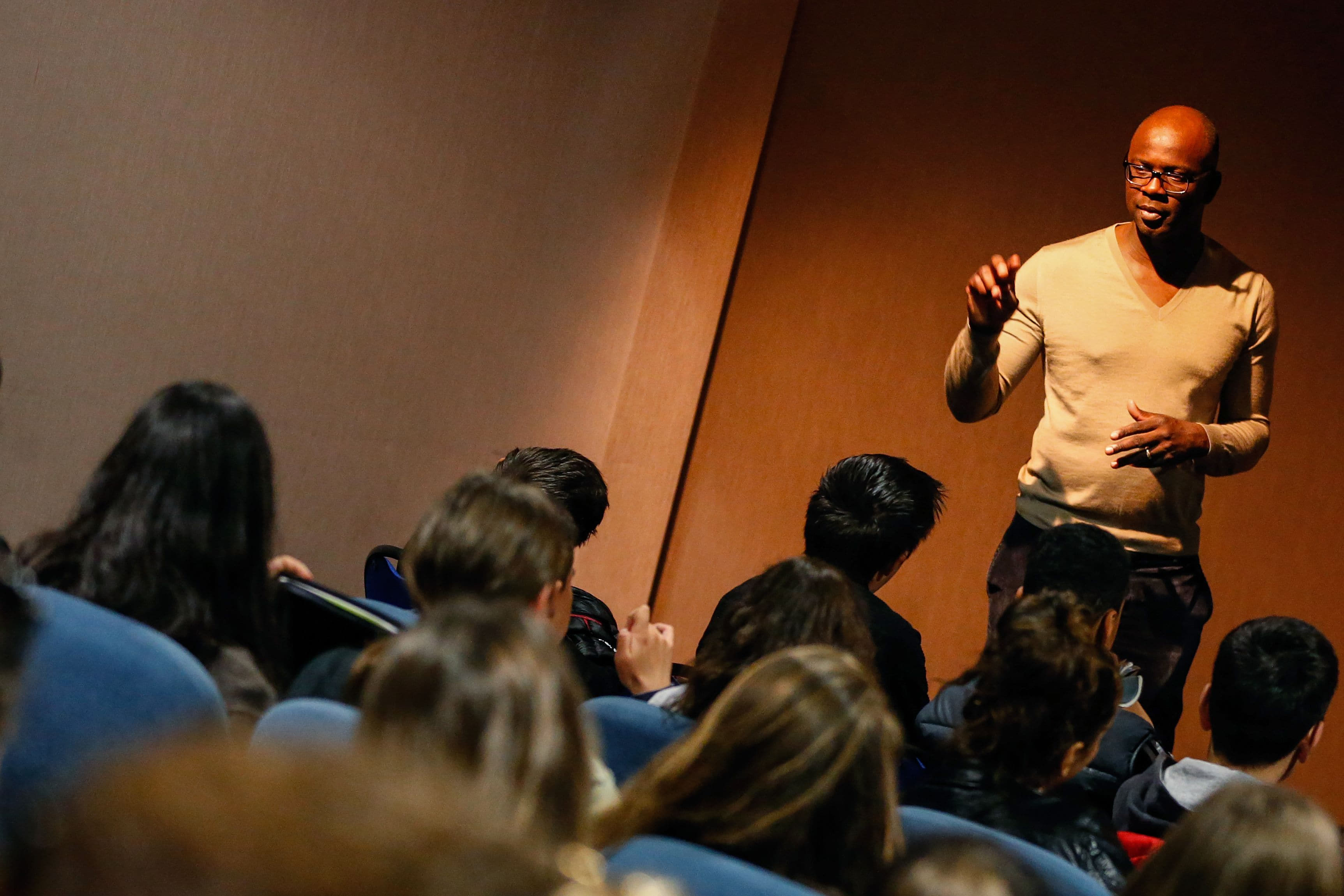 "I gave him a boyish answer: 'I'm going to change the world! I'll go to schools to explain that racism is not something natural but a cultural condition.' "We're not born racist, we become racist."
No target is too big for the 46-year-old, who berated US President Donald Trump at the beginning of the year for branding the likes of El Salvador, Haiti and certain African nations as "s***hole countries". He responded in typically forthright style: "Trump is always seeking confrontation: blacks, whites, non-whites. Good countries, countries that are less good. He's drawn a line between colours. Them and us. It's racism." Indeed, he is aware that there is just as much work as ever needed to be done to educate and inform.
"When Blaise Matuidi, who plays at Juventus, was insulted in Cagliari on January 6, it was primarily due to his beautiful brown colour," the former defender explained. "I played in Italy in 1996 and there were fans there who made monkey noises. This means that in 20 years, education has not been totally effective. "To change things, it is the people who do not suffer racism who must intervene. That is, white players, white leaders, white supporters." Just as he was methodical, rigorous and effective with his play on the field, Thuram has shown similar qualities off it – only this time his goals are even greater.